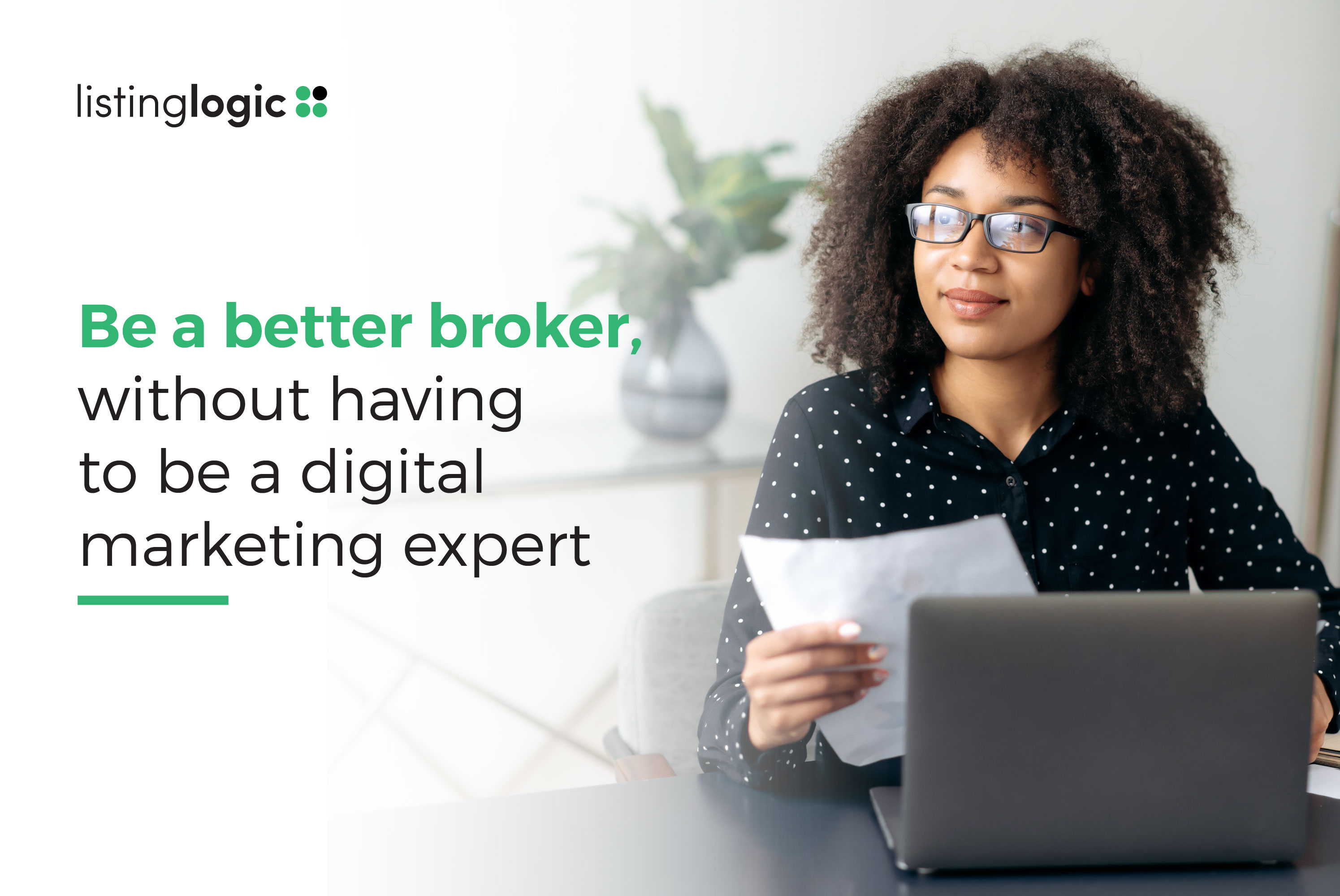 Be a better broker, without having to be a digital marketing expert
If you're a mortgage or business broker, how do you stand out from the competition, while still finding the time to be an effective broker and not a digital marketing expert?
Typically, your time is precious and already stretched between running a business, managing staff and generating leads, all while you're trying to provide the best service to the clients you already have.
That can mean you and your team fall back on setting up all your advertising campaigns the same way and delivering them to the same audiences using the same channels. Your brand starts getting diminishing returns from your advertising spend because it no longer stands out from the crowd.
It's easy to say technology can help you make better use of your time, but we also understand that sometimes learning a new technology can seem to be more time-consuming and overwhelming than just maintaining the status quo. Any new technology must be easy to use and add value to your business.
Automating your digital advertising with a platform like ListingLogic means you can set up ads in minutes, and run multiple campaigns from one dashboard. You can use best-practice branded templates or try something different.
Crucially it allows you to more closely manage and review your marketing while spending, in most cases, much less time on it. What that means is that you are being seen on high-traffic platforms like Facebook, Instagram and Google with ads precisely targeted to engaged customers. You're advertising to people who are already interested in your services. That builds trust because you're not advertising something to people who aren't interested.
As a business or mortgage broker you know your business is about people first, and you're connecting with people about to make a huge financial decision. Trust is vital. Ad campaigns that demonstrate your expertise, knowledge and experience are vital in building that trust.
Automating your digital advertising campaigns can be a key step toward making your marketing more effective, without having to keep up with the always shifting complexities of digital marketing best practices.
Here are some tips to get the most from your digital advertising strategy and start building trust with potential new customers.
This might sound obvious but knowing what you want to achieve can make a difference to the type of ads or campaigns you spend money on. It's not enough to know you want your business to be more successful; it's about how you do that.
Do you want to generate leads or raise your profile so new customers come to you instead of your competition? If you're a business broker, do you want to get better results for your vendors or tap into a new audience of motivated buyers?
Maybe you want to do all these things. That's great but digital advertising isn't one size fits all. Different types of ad and ad content can be optimised to suit different needs. The good news with automation using a platform like ListingLogic multiple campaigns are cost-effective as well as fast and simple to set up, so you're not spending valuable time on repetitive mundane tasks.
One of the goals many businesses have in planning any kind of marketing strategy is ultimately business growth, but they aren't always prepared for the compounding impact that growth has on their administrative needs and management structure. One of the great things is about automated marketing with a platform like ListingLogic is that you can easily scale up your campaigns as your business becomes more successful without the need for extra staff or new tools.
By opting for technology that automates your advertising, rather than just digitising it, it effectively operates like another staff member, adding capacity to your business and freeing up time to start thinking about your brand promotion more creatively - and building greater trust with clients.
This last point is important. Your brand campaigns shouldn't be just about you and your recent sales or success stories. Think about what potential customers might want to know from you - and give it to them.
It might be a video piece on local market trends, or a short Q&A on things to consider before purchasing or closing on a deal. You have expertise to share and brand campaigns on digital platforms is a great place to demonstrate your skills and experience, rather than just tell people about them.
These kinds of brand campaigns help potential customers get to know you and help your brand stand out from the crowd. When they are ready for your services, they will come to you.
Knowing your target market is key to any marketing campaign. What makes it even more important for a digital campaign is that your ads will find those people where they are online.
You can target your ads much more precisely based on all sorts of demographics, from age, gender, and location, down to more specific details such as their recent search information, marital status, job title, and education, among other things.
How you target these people and how many you try to reach will depend on your budget and marketing goals. If, for example, you want to boost your profile through a personal branding campaign you might go for a wide range of people but in a more specific location.
For a business listing campaign you might be more specific about the age group and interests or other demographics.
An effective, trusted broker brand is build over time. You can't just run one ad campaign the forget it. Branding campaigns should be always-on so your business is in front of those who need, or might soon need your expertise and services.
By running an always-on campaign, people start to remember your name and you become the first brand they think off when they need your services.
If people engage with your ad, then don't proceed with further connection, an always-on campaign keeps nurturing them, keeping their attention until they are ready to commit.
Once you have your goals and audience clearly defined, it's simply a matter of selecting the right ad type and relevant content.
Brand building and lead generation - Always-on campaigns that showcase your expertise and successes are a very effective way to continually reach new potential customers. The right campaign can help ensure that your name is top-of-mind for people when they're in need of your broking services. Customer testimonials, video or blog content demonstrating your knowledge and examples of recent success are all effective types of ad content that build trust and help you stand out from the competition.
Successful sales results - Advertising tools such as Dynamic Product Ads or Listing Maximiser campaigns are designed to deliver business listings to as many high-intent potential buyers or investors as possible, where they're spending time online such as Google, Facebook or Instagram. Listings can be pulled directly from your CRM into your ads to create videos and image slideshows that showcase your listings.
By spreading your ad budget over multiple channels you are not only drawing the biggest audience for your broking business, you're giving that audience the maximum opportunity to engage.
You might want to run a simple business listing ad, or customer testimonial on the Google Display Network, that's complemented by a video campaign on Facebook. The key thing is to keep your messaging consistent as you try different platforms and ad types of getting your message across.
The point is your target audience starts to see your ad pop up in different places online - maybe Facebook, then on a webpage, or in Instagram, one might use video, another might use photos and the text may read differently, but the consistent message comes across that this mortgage or business broker, or this business listing, is exactly what they're looking for.
Leave a Reply
Your email address will not be published. Required fields are marked *